Stunning Front door Pull Handles for your home or office.
Find the RIght Door Pull Handle for your Front Door!
We have been Supplying Quality Front Door Handles to the world since 2004.
For over 16 years Handles Accessories has been supplying Pull Handles that adorn the doors of some of the most beautiful homes around the world!
Our Door Pull Handles are Guaranteed Coronavirus free!
Your Front Entry is part of the first impression your guest forms about your home. Make an impression that lasts.
Exterior door handles finish off the look of your front entrance.
Handles Accessories has assembled an extensive range of Entry Door Pull Handles that make a statement about you.
Our solid, beautiful yet functional handles are the perfect accompaniment to your awe-inspiring entrance.
Click Here to check out our range and see our sensational designs for yourself.
Watch the Video below to see the real differences between Pull Handles and Lever Handles.
You'll also see why Pull Handles are so much better and the differences in style and size and how they affect the look of your door.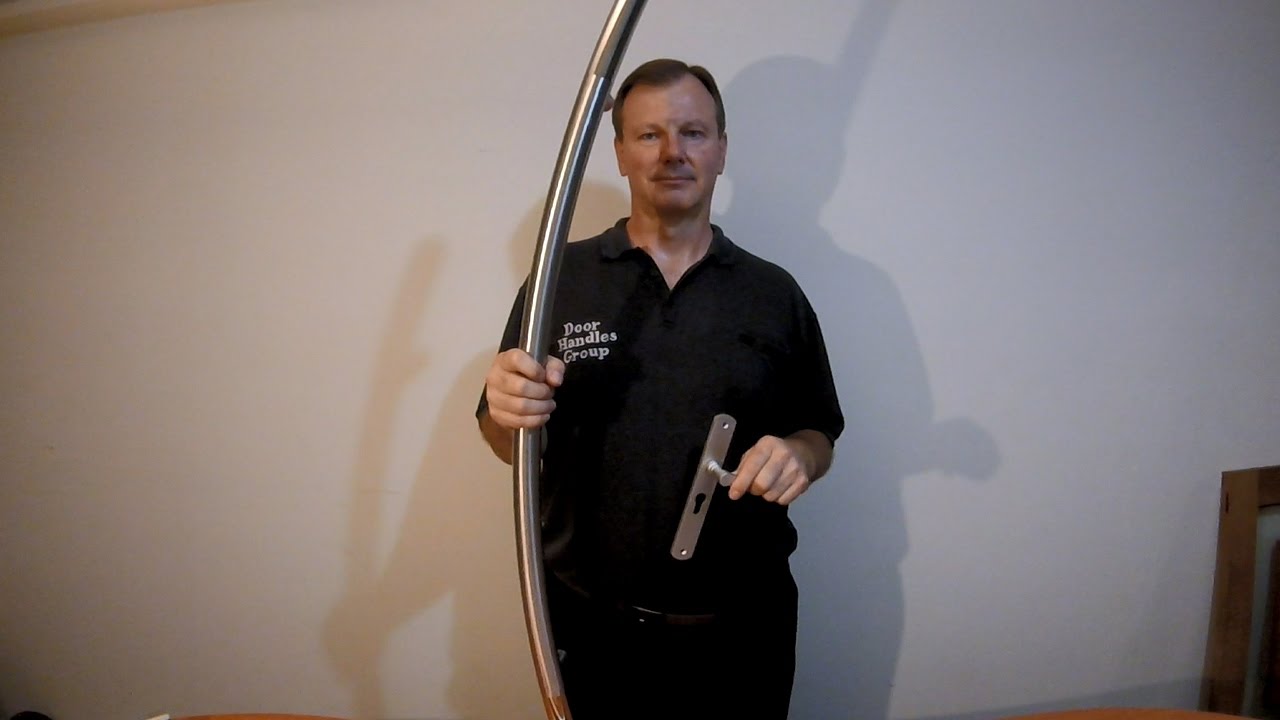 Using the same door and simply changing the Pull Handle, you can make such a difference.
CLICK HERE
to see how the right Pull Handle can change the look of your door and complete the character of your entry.
To see examples of Our Beautiful Pull Handles on Doors
CLICK HERE
.
To see these handles up close, click on the images below.
All prices listed are in USD.
Stainless Steel is solid, reliable and looks sensational when you want the Ultra Modern touch to your Front Entry.
These Sensational Pull Handles are made from Marine Grade 316 Stainless Steel.
These Stunning Pull Handles are made from superior quality stainless steel and have a Copper PVD coating.
These Stunning Refrigerator Handles will compliment your kitchen with their Style and Sophistication.
These Unique handles combine the beauty of two completely different materials to produce a product that is naturally exquisite.
They are made from solid stainless steel with a Physical Vapour Coating (PVD) coating. The PVD coating is extremely hard wearing and will last for many years. This means the brass finish will never tarnish.
Hold The Door!
These two stunning Game of Thrones inspired Front Door Pull Handles are a fitting tribute to the Houses of Westeros.
Wrought Iron without the rust? Black Powder Coated is the answer. Made from solid Wrought Iron, galvanised and then Black Powder Coated, these Handles will keep their look and feel for many years.
If you're not completely happy with you're choice of exterior pull handles or door hardware, send them back in original condition and we'll refund your purchase price in full. Now that's peace of mind.
We ship to pretty much anywhere in the world.
So have a look round inside and see for yourself!
If you have any questions you can
contact us here
.
Good Shopping
David John
The Handle Guy
Manager
Handles Accessories